Pastors Michael and Tabitha Crocker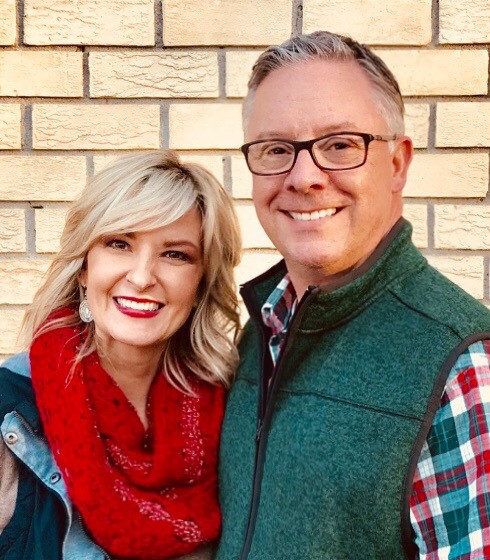 Michael and Tabitha Crocker are both natives of Summerville, South Carolina. They have four amazing children, two sons-in-law, one daughter-in-law, and five beautiful Grandchildren.
Michael accepted the call to preach at the early age of seventeen. Michael began his extensive work in church ministry 37 years ago. He has served in church leadership in multiple capacities including; State Evangelist, State Youth Director, National Evangelist and Pastor. He holds a bachelor's degree in Theology from Moriah Institute of Christian Studies. In 2019, he received a transfer ministerial license and ordination into the International Pentecostal Holiness Church.
Tabitha, a SC Board of Cosmetology licensed Cosmetologist, is the retired owner of Simplicity Salon. During her seventeen years in cosmetology design, she utilized her skills to assist local Homeless Shelters and Look Good Feel Good cancer Ministries for Women, as well as maintaining the day-to-day activities of a thriving salon. Since retiring in January of 2019, Tabitha has been able to join Michael in ministry full time. Tabitha has been actively involved in ministering to women for years. Some of the Ministries that God inspired through Tabitha are "All Things New," "Splashes of Joy," and "Beyond Beauty." Each Ministry has been a building up of women's faith to further their purpose for the Kingdom of God. These Ministries encourage who they are as women and to whom they belong.
As they minister together, Michael and Tabitha are using the tools with which God has equipped them to be portals, to reach the community to bring unity. One such outreach has been a series of revivals called "Forgiven Revival." It was a great outpouring of the Holy Spirit and lives were Saved, Restored, and Healed. They're desire is for churches to come together, to be stronger than ever, to Glorify the Lord. They believe it's time that the body of Christ comes together in a spirit of unity and realize we are on the same team to advance the Kingdom of God. Michael and Tabitha are expecting a great move of God's Spirit in our community and in the local church. It is their hearts desire that every person know how valuable they are and how much God loves each one. Michael and Tabitha are humbled to be a part of greater things to come and truly seek God's work to be done.